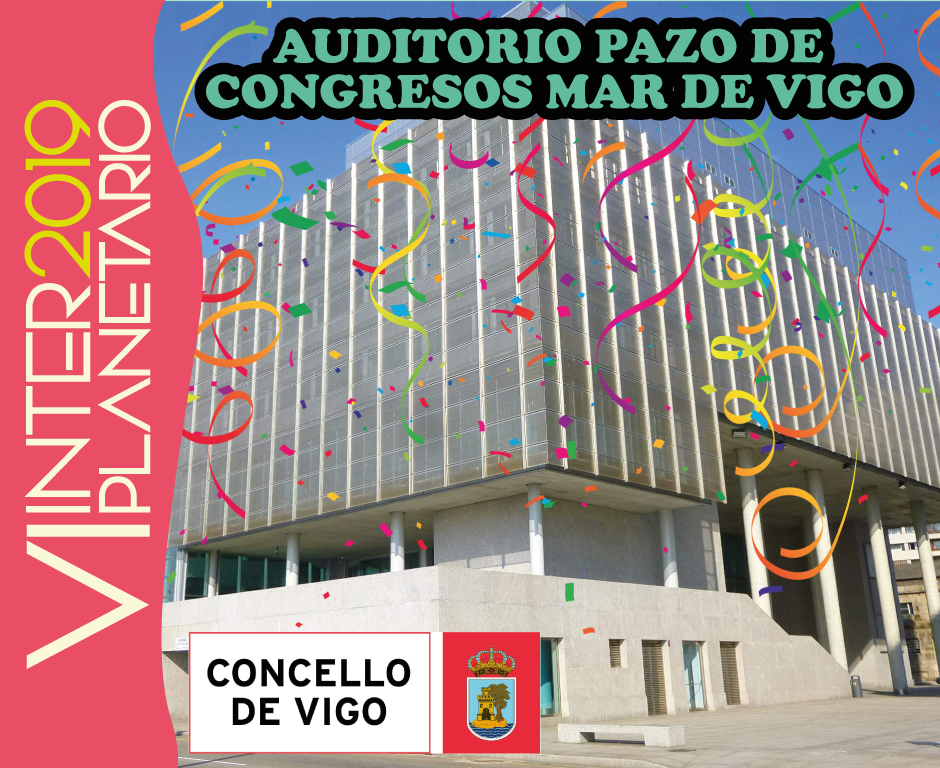 Comunicamos el anuncio realizado por la organización del interplanetario 2019.
-----------------------------
¡Saludos Interplanetarios!
Hoy tenemos pulpinoticias importantes, por favor, leed hasta el final.
Debido a causas externas a la organización del Interplanetario, nos vemos obligados a cambiar la localización para VI Interplanetario, sí, ¡a tan sólo un mes del evento!
Este año el VI Interplanetario NO se celebrará en la Estación Marítima de Vigo. La decisión se ha tomado tras no facilitarse a tiempo por parte del explotador del espacio los requerimientos técnicos necesarios para asegurar el óptimo desarrollo del evento.
A contrarreloj, hemos tenido que buscar una nueva localización. El nuevo espacio Interplanetario será el Auditorio Pazo de Congresos Mar de Vigo, a 15 minutos andando desde el puerto.
Se trata de un espacio más amplio, con un hall y dos salas cerradas disponibles para todas las actividades.
Estamos tratando de ofrecer transporte público directo desde el puerto hasta la nueva localización, para que cualquier cambio que notéis sea a positivo. Pronto recibiréis más noticias a medida que podamos avanzar con esta alternativa de transporte.
Por parte de la organización, sólo podemos pediros disculpas por los posibles cambios que suponen para vosotros. Para nosotros supone un gran reto que esperemos sirva para mejorar vuestra experiencia en el Interplanetario.
Sin más, le decimos adiós a la Estación Marítima y abrimos las puertas al Mar de Vigo!!!!
--------------------------------------
Interplanetario Greetings!
Today, we have some important pulpinews. Please, read until the end of this announcement.
Due to external circumstances, we are forced to change the venue of Interplanetario VI only one month before the date of the event!
This year, Interplanetario VI will NOT be held at the Estación Marítima de Vigo. This decision was made after the essential technical requirements to ensure the optimal development of the event was not provided in time by the space operator.
We had to find a new location in a race against the clock! The new space for Interplanetario will be the Auditorio Pazo de Congresos Mar de Vigo - only a 15-minute walk from the Maritime Port.
It's a larger space, with a hall and two private rooms available for all gaming-related activities.
We are trying to offer public transportation straight from the Maritime Port to the new location to make this the positive change that we are anticipating. Stay tuned for more news about how we plan on getting you to this new and exciting venue.
On our end, this is a great challenge that we hope will be used to improve your experience at Interplanetario in this and future years to come.
We say goodbye to the Estación Marítima. The doors of the Mar de Vigo will be open very soon!!